Jennifer Woo Baidal, MD, MPH
Assistant Professor of Pediatrics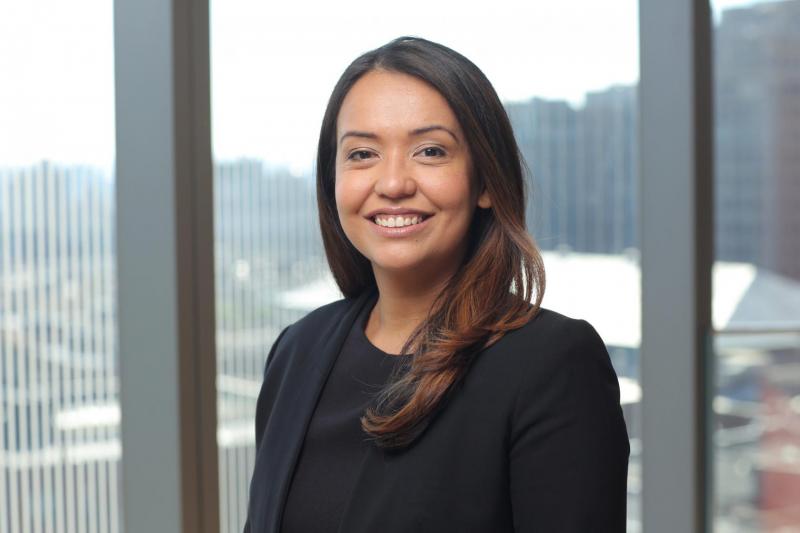 Childhood obesity is a chronic disease of pandemic proportion that increases risk for cardiovascular disease, diabetes, and fatty liver disease, and may lead to a curtailed life span. Jennifer Woo Baidal, MD, MPH, sees early life as a critical window to target prevention interventions, and she is spearheading multiple research projects with the goal of translating epidemiologic and patient-oriented research findings into interventions that reduce childhood obesity and its adverse health consequences among vulnerable populations.
For Dr. Woo Baidal, it was her work as a teaching assistant and tutor in Los Angeles area elementary schools when she was an undergraduate at University of California, Los Angeles, that led her to her current focus. "I was confronted with the social determinants that lead to health inequities from an early age, spurring my interest in understanding how to promote health for all children," she says. She went on to earn an MD and Masters in Public Health from Harvard University and came to Columbia in 2015.
The Irving Institute has been key to her rapid rise to success at Columbia. "I have used so many services and they have helped in so many ways," she says. As a KL2 scholar, she was able to move into a new area of research: noninvasive markers of fatty liver disease in children. "Prior to this, my research had primarily focused on health services research, rather than patient-oriented research," she explains. She has also taken advantage of countless services offered by the institute, including biospecimen processing, biostatistics consultations, study visits at the Columbia Community Partnership for Health, the Integrating Special Populations Seminar Series, and many others. 
Currently, her research has three areas of focus: targeting the first 1,000 days of life (pregnancy through age two years) for development and testing of clinical interventions to reduce obesity risk factors; working with collaborators in public health programs and community-based organizations to strengthen clinical-community linkages to prevent childhood obesity risk factors; and studying non-invasive technologies to phenotype liver disease in children and building a longitudinal cohort of young children to study modifiable risk factors for fatty liver disease.
"I find that the Irving Institute faculty and staff are of the highest quality and want to support development of early career investigators," she says. "Given the large number of services, accessing them may seem daunting at first, but all it takes is one meeting to open up new doors to accelerate your research at Columbia."