Research Registries and Studies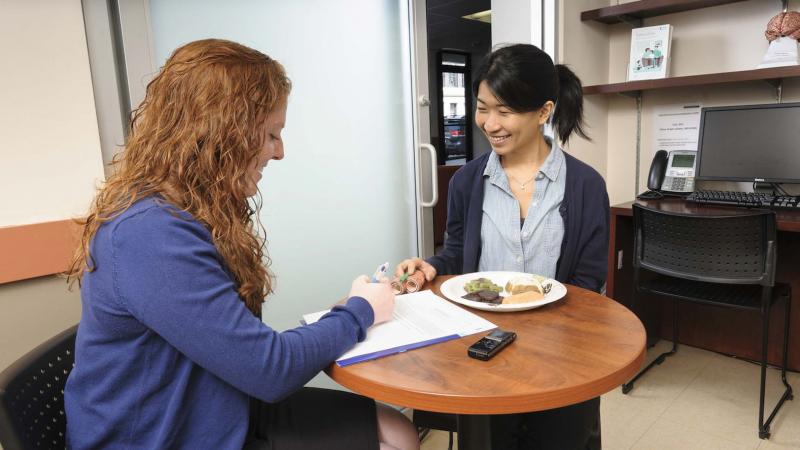 Join a Research Study
A research study is an investigation of a human health issue to learn more about it or to develop new methods of health care. Many types of research studies exist. For example, clinical trials test specific interventions, such as medical strategies, treatments, or devices, to determine whether they are safe and effective for humans. Other studies use interviews or surveys to understand health or behavior.
If you are interested in finding a specific research study at Columbia University, you may do the following:
Join a Research Registry
A research registry is a collection of information about individuals. There are different types of research registries: registries of people with a specific diagnosis or condition and registries that connect people interested in being research participants with health studies. By joining a research registry, you agree to be contacted about participating in future research studies.
RecruitMe
RecruitMe is a free online study recruitment tool launched by Columbia University's Clinical Trials Office to connect those who want to participate in research studies to the researchers who conduct them. By using RecruitMe, you can search for a study or join the registry to be contacted about participating in future research studies.  Visit the RecruitMe website to learn more.
ResearchMatch
ResearchMatch is a free national registry that connects people who are trying to find research studies and clinical trials with researchers who are looking for volunteers. ResearchMatch works by emailing you about studies that may be a good match for you. Visit the ResearchMatch website to learn more.
All of Us
The All of Us Research Program is asking one million people to share health information to create the largest health database ever. Researchers will be able to use this data to better understand disease. This may create a healthier future for generations to come. Columbia University Irving Medical Center is part of the All of Us New York City Consortium. Visit the All of Us New York City website to learn more.
Columbia Community Partnership for Health Research Registry
The Columbia Community Partnership for Health (CCPH) research registry can help match your interests to health research studies in upper Manhattan. As part of our research registry you will receive information about studies that are recruiting in Harlem, Washington Heights, and Inwood. If you are interested in participating in a study, you may contact the researcher recruiting for the study and ask questions, check your eligibility, and/or volunteer to participate. To join the CCPH Research Registry, call or visit CCPH:
Columbia Community Partnership for Health
390 Fort Washington Avenue, Ground Floor
New York, NY 10033
646-697-2274
You can also visit CCPH and find out about health research studies that researchers are currently recruiting for or to use our bilingual health library to learn more about health issues that affect the upper Manhattan community.