Lauren Chernick, MD, MSc
Assistant Professor of Emergency Medicine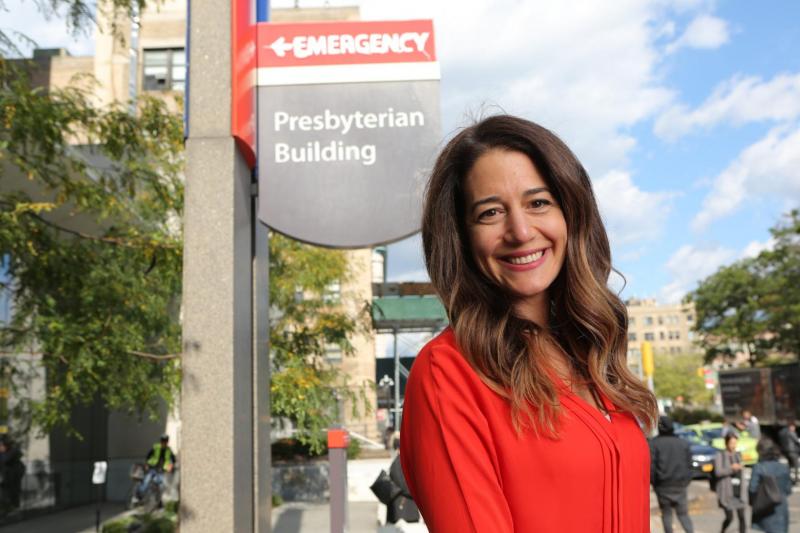 Since 2008, Lauren Chernick, MD, MSc, has been researching teen pregnancy among the emergency department (ED) population. Through a series of studies, she has helped identify the problem of unintended teen pregnancy in the ED population, outlined reasons for contraception non-use, and proven teen interest in ED-based digital interventions.
In 2013, her research was bolstered by an Irving Institute/Clinical Trials Office pilot award, which she used to conduct her first mobile health research study. This pilot randomized control trial showed that a text messaging pregnancy prevention intervention in the ED was feasible and acceptable among adolescent female ED patients. Her research was further supported by the Irving Institute in 2017 when she became a recipient of a KL2 Mentored Career Development Award. Both projects led to Dr. Chernick receiving a K23 Mentored Career Development Award from the National Institute of Child and Health Development in September 2018 to conduct a pilot trial of the texting intervention and a qualitative analysis to understand the barriers to conducting sexual and reproductive health research across the United States.
Dr. Chernick became full-time faculty at Columbia University Irving Medical Center after completing a pediatrics residency and pediatric emergency medicine fellowship at NewYork-Presbyterian Morgan Stanley Children's Hospital. She subsequently completed her Masters of Science in Biostatistics at the Mailman School of Public Health. She has been the Director of the Research Assistant Program in the Division of Pediatric Emergency Medicine since 2012.
"As an emergency medicine physician, I realized early on how teen pregnancy affects our urban, minority, emergency department (ED) population and how we, ED providers, rarely deliver preventive services to our high-risk patients," Dr. Chernick says. She is now on her way to becoming a national leader in adolescent reproductive health interventions in the ED setting. She has received funding from the Society of Family Planning, the National Institute of Child Health Development, and for the past four years she has been a co-investigator on two NIH multi-center grants and a member (and now leader) of a national adolescent ED-based research working group. Her goal is to develop an independent research program that focuses on designing and conducting studies of user-informed, theory-based interventions that use mobile technology in the ED setting to improve adolescent health.