Mathew Maurer, MD
Arnold and Arlene Goldstein Professor of Cardiology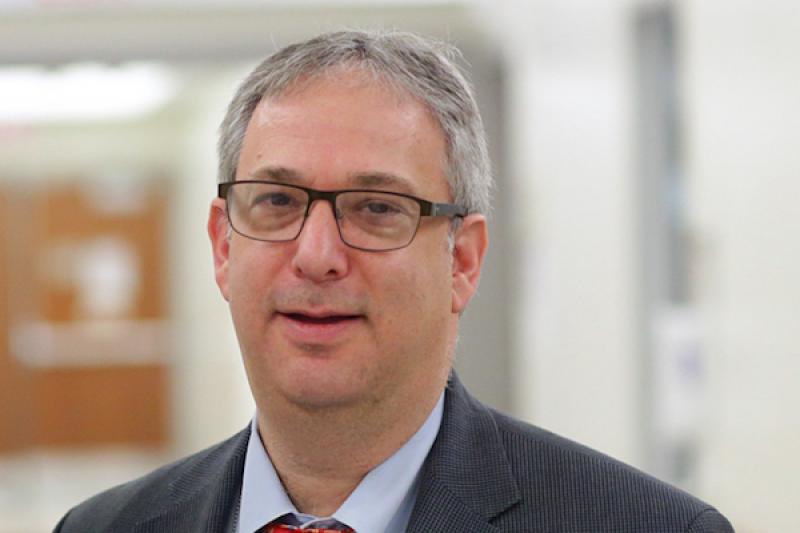 Truly transformative research, says Mathew Maurer, MD, requires input from multiple disciplines, including basic scientists, clinical investigators and trialists, biostatisticians, ethicists, regulators, pharmacists, nurses, and other health professionals. Most important of all is the partnership between the principal investigator and the patients who participate in clinical investigations. With support from Columbia, and the Irving Institute in particular, Dr. Maurer has been able to foster the collaborations that make him a leader in cardiac research.
Dr. Maurer is investigating how age-related changes in the heart and blood vessels affect the development of illnesses that disproportionately affect the elderly, such as heart failure with a preserved ejection fraction (HFpEF) and transthyretin cardiac amyloidosis. Recently, the data emerging from his research in transthyretin cardiac amyloidosis has demonstrated that a non-biopsy approach which relies on technetium pyrophosphate (Tc99-PYP) imaging can identify affected individuals early in course of their disease, at a time when emerging therapies have the greatest potential benefit. This research is moving diagnosis of this devastating disease towards screening and early diagnosis.
Dr. Maurer trained as a resident in internal medicine and cardiology at NewYork-Presbyterian Hospital and joined Columbia as a faculty member in 1999. The Irving Institute provided him with an infrastructure grant to support the development of a research laboratory — the Clinical Cardiovascular Research Laboratory for the Elderly (CCRLE) — that is specifically focused on clinical research in older adults with cardiovascular disease. It was the first facility of its kind in the nation. Over the last two decades, the CCRLE has participated in more than 50 clinical investigations funded by the NIH, industry, and foundations and has enrolled over 1,000 older adults in clinical studies. Residents and fellows also participate in clinical research activities, many of whom go on to engage in clinical investigation in geriatric cardiology at institutions throughout the United States.