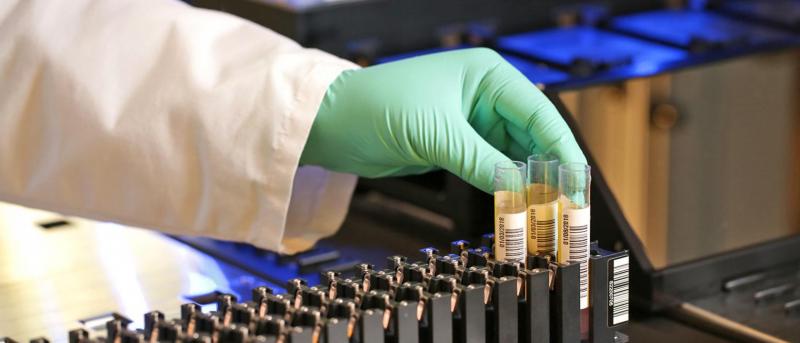 Dr. Renu Nandakumar Appointed Director of Biomarkers Core Lab
The Irving Institute announces the appointment of Renu Nandakumar, PhD as Director of the Biomarkers Core Laboratory. Dr. Nandakumar succeeds Serge Cremers, PharmD, PhD, who remains on as a Senior Advisor to the Irving Institute Biomarkers Core Lab and is the Co-Director of the Irving Institute Translational Therapeutics Accelerator (TRx).
As Associate Director for the Biomarkers Core for the last two years, Dr. Nandakumar has had great impact in improving the quality and breadth of our biomarker assays, particularly in targeted metabolomics, and established an efficient and direct channel of communication with our investigators. The Biomarkers Core will be fully integrated into the Clinical Research Resource and will be better positioned to innovate and serve all Columbia investigators in their clinical and translational research. Dr. Nandakumar will lead in nurturing existing faculty collaborations while developing new, modernized core instrumentation and expand our metabolomics services to meet the analytical needs of our investigators.
We thank Dr. Cremers for his 10 years of leadership and his work in elevating the Biomarkers Core to become the largest mass spectrometry-based analytical service center at Columbia University Medical Center. Dr. Cremers was also instrumental in building strong research collaborations among CUMC investigators. Working with his home Department of Pathology and Cell Biology, Dr. Cremers is dedicating more time to exciting growth in their clinical precision therapeutics program through his leadership of the growing CPTL. The Irving Institute is committed to the success of this important cutting edge clinical precision medicine program. Under his continued Irving Institute roles as Senior Advisor to the Biomarkers Core Lab and Co-Director of the Translational Therapeutics Resource, Dr. Cremers will be especially focused on integrating and synergizing the Irving Core laboratory services with other translational and precision medicine core lab activities at Columbia particularly in the translational therapeutics and pharmacokinetic profiling arenas.
We look forward to continued excellence from our Biomarkers Core Laboratory. We are deeply appreciative of Dr. Cremer's leadership and anticipate continued growth under Dr. Nandakumar.